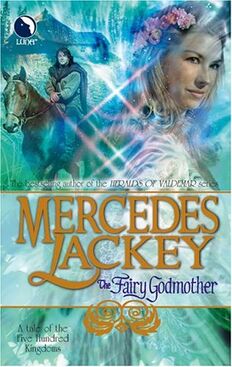 Welcome to the The Library of the Godmothers Wiki
Edit
A wiki dedicated to the series "Tales of the Five Hundred Kingdoms" by Mercedes Lackey. If you want to be enchanted, step on in to the Library of the Godmothers.
The Five Hundred Kingdoms
Edit
I am a huge fan of the Tales of the Five Hundred Kingdoms, and I felt it was time to create a reference guide for this series that I love so much. Here you will find information about the Fairy Godmothers, the Tradition, and the Kingdoms which they watch over and tend to. So step into the world of the Five Hundred Kingdoms and enjoy your enchanted stay!
Latest activity
Edit
Ad blocker interference detected!
Wikia is a free-to-use site that makes money from advertising. We have a modified experience for viewers using ad blockers

Wikia is not accessible if you've made further modifications. Remove the custom ad blocker rule(s) and the page will load as expected.